Live Art Ireland
Micro-residency, November 2023

During my time on the mirco-residency, I created an artist intervation. At the time of the trip to Tipperary I was still thinking about loss, which was being echoed by the season. There was an avenue of beech trees at the back of the cottage I was staying in, which is where I spent most of my time. While I was walking through the avenue, the trees were all dropping leaves in large numbers. Loss, they were experiencing loss. I decided to retether the falling leaf to its tree. By capturing a falling leaf and sewing it back on to the tree it fell from I was stopping time, preventing the course of nature. I repeated this action throughout my stay. I hope to continue an investigation into ways to stop time.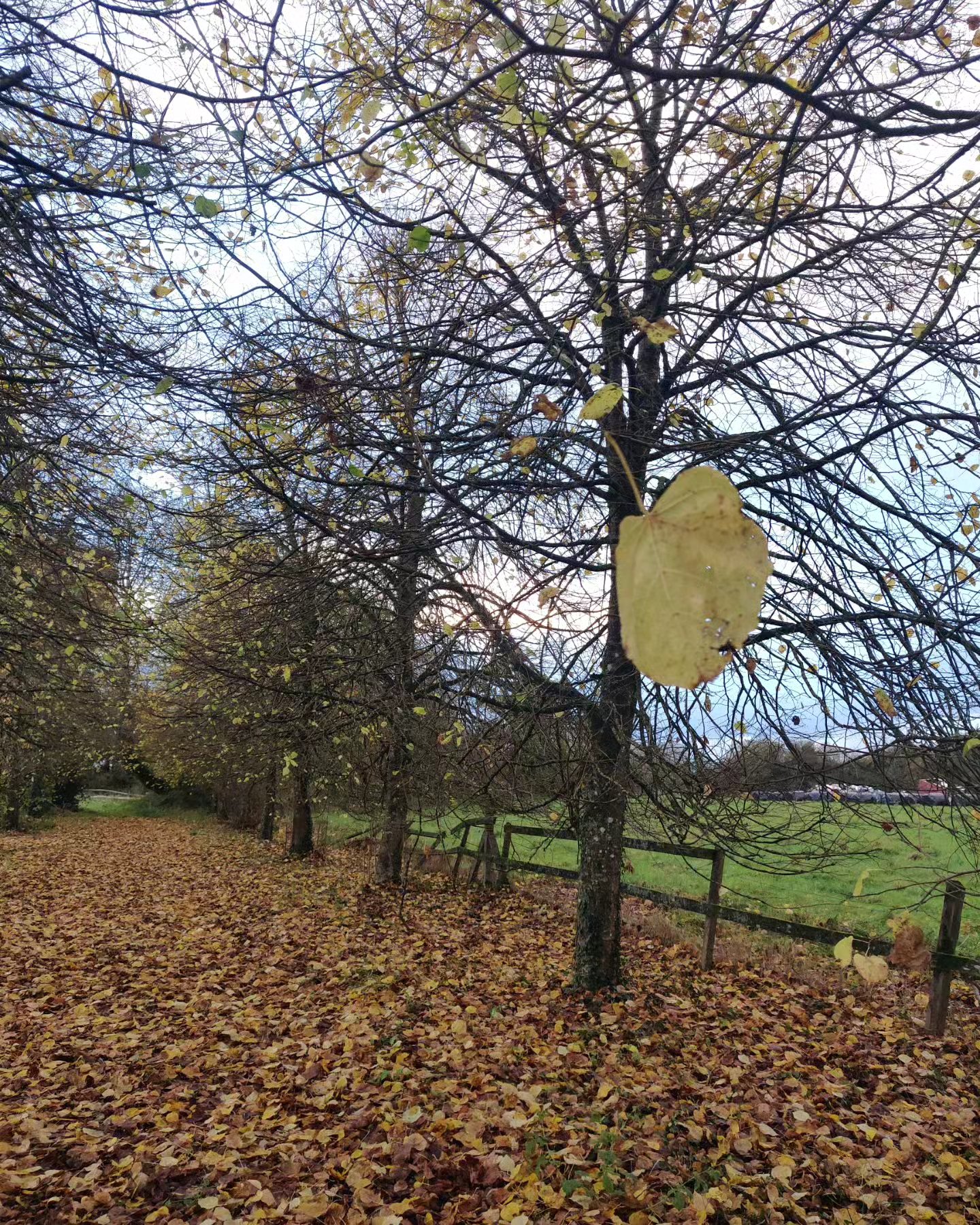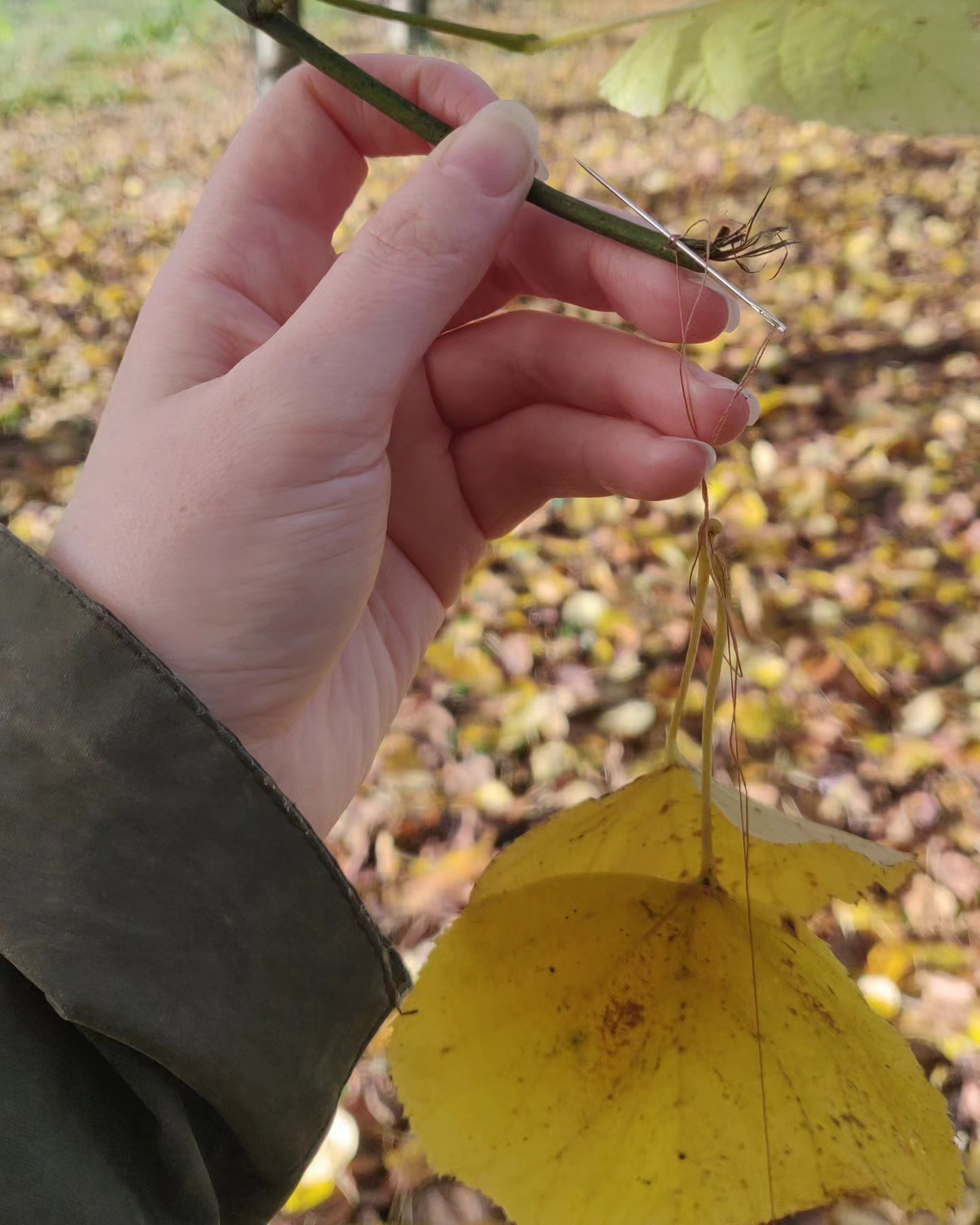 'How to stop time, part 1', Live Art Ireland, November 2023.

I also performed 'Holding Place, part 1', within Sinead O'Donnell. Sinead was also thinking about grief and loss during her stay in Tipperary. The balloons were tied to the rusting metal love seat using the thread from 'How to stop time, part 1'. The balloons remained after attached to the love seat after the performance.


'Holding Place, part 1', Sinead O'Donnell & Katharine Paisley, November 2023.

Uprooted
Threshold, Flax Project Space, July 2023
Duo Show with Matthew Wilson.

This is the documentation of a performance to camera, 'Uprooted'. Uprooted, explores the struggle and loss of identity experienced in the wake of a death. This work is supported by the National Lottery through the Arts Council of NI.



BIFPA 2023
March 20-24th
Belfast International Festival of Performance Art Northern Ireland's leading showcase of contemporary performance art, showcasing the best Irish and international performance artists to local and visiting audiences.

'An Absence', Durational performance, 2 hours, charcoal, canvas and floodlight.

This performance was the continutation of an experimentation with performance in March 2022. The original piece took influence from Plato's allegory of the cave; in which the shadow represented a fake truth or an illusion of reality. Using charcoal, water and tempera paint, I attemped to outline or contain my shadow. An attempt to cement or control my reality, which was not and could not be achieved. In this performance peice, I once again attempted to capture my shadow. This time the performance was exploring, how to capture the presence of absense, the trace of a loss. I simplified the materials to canvas and charcoal.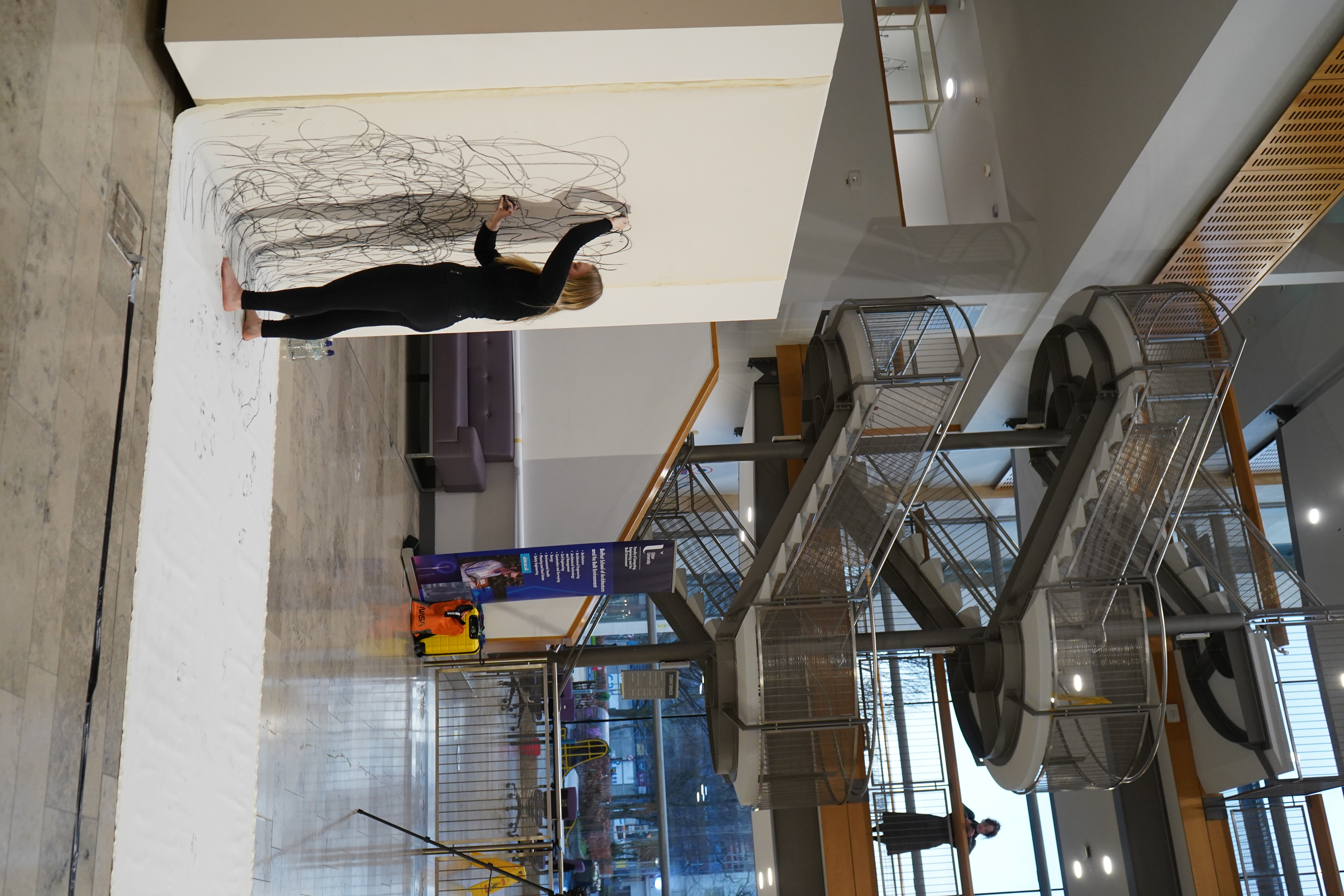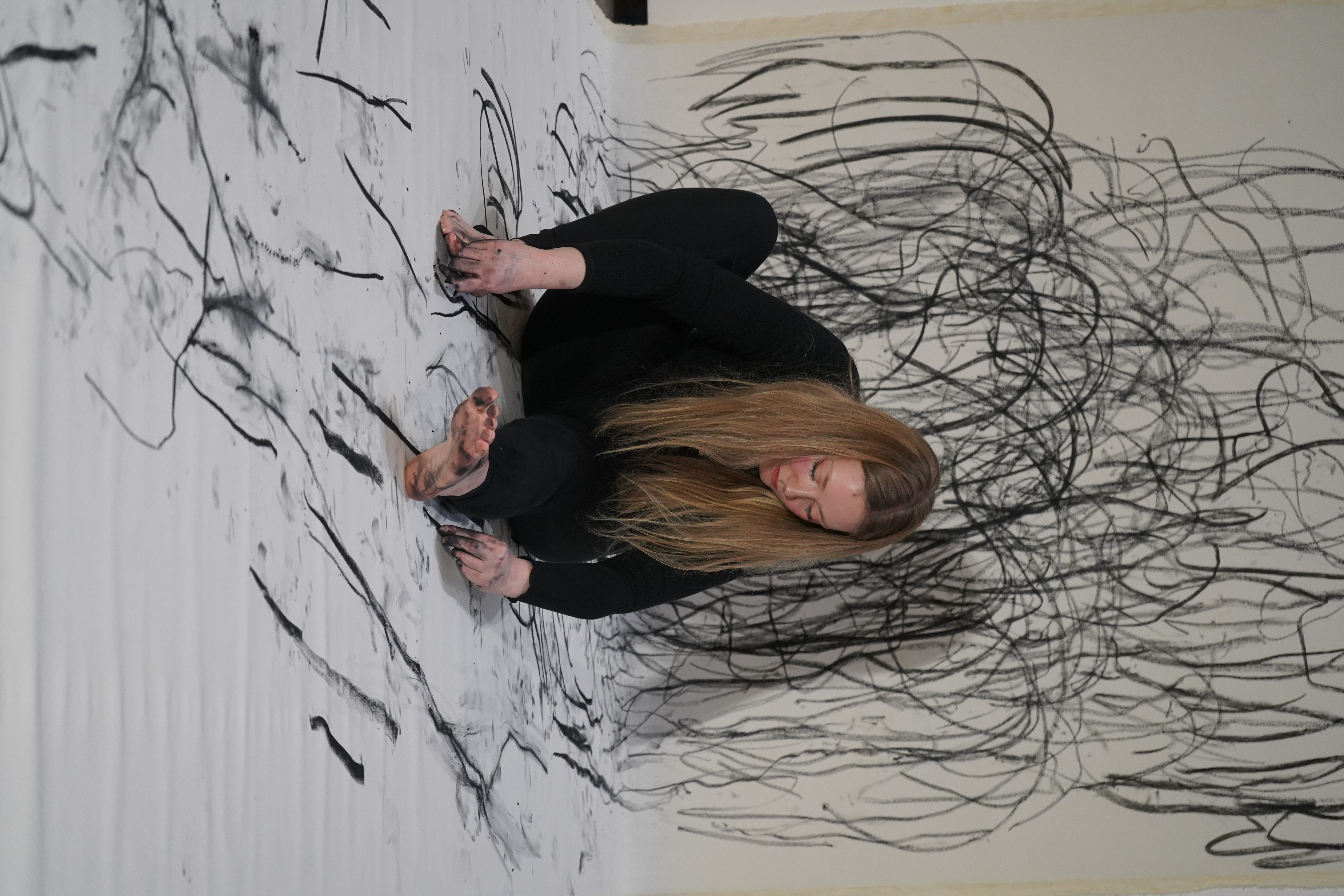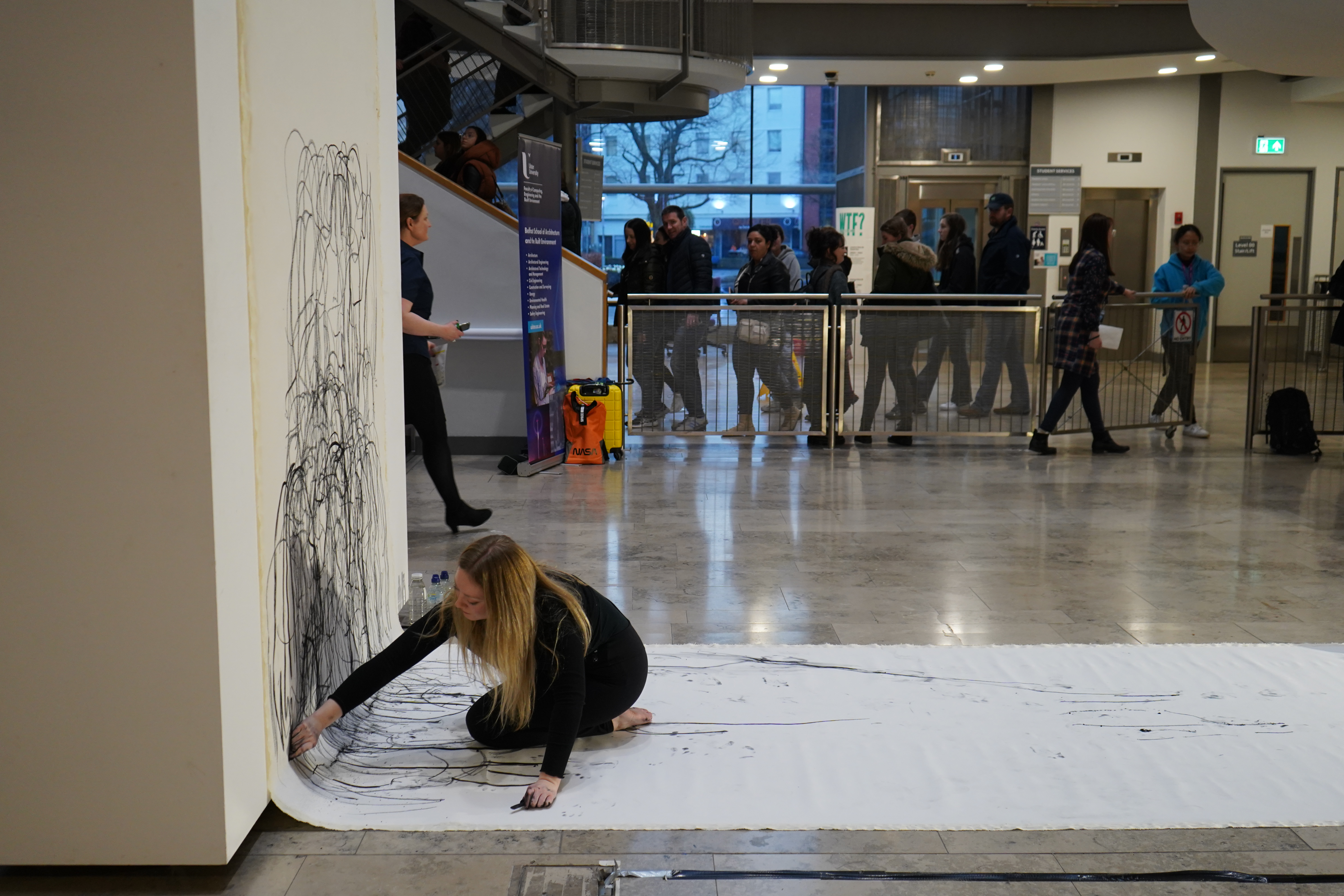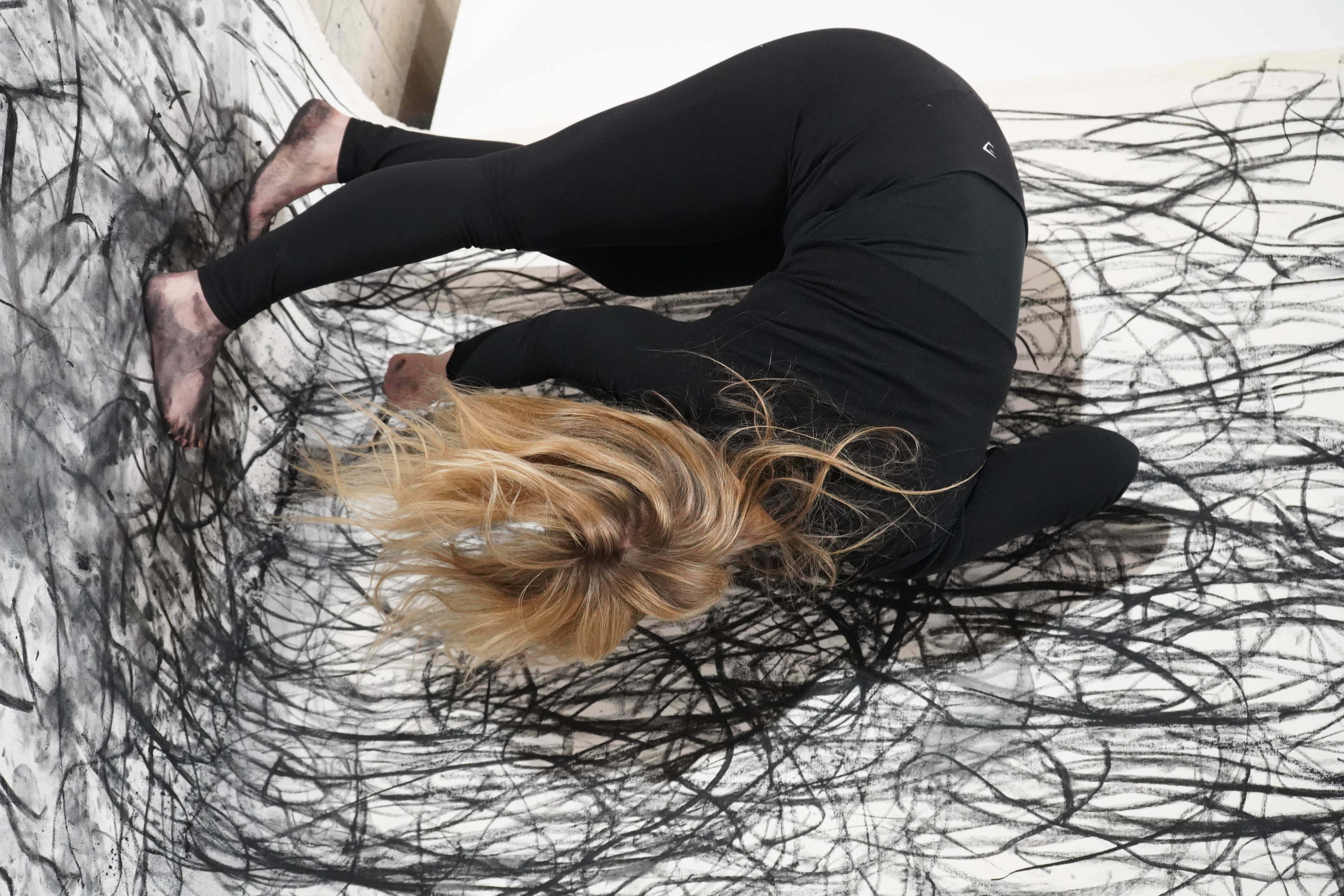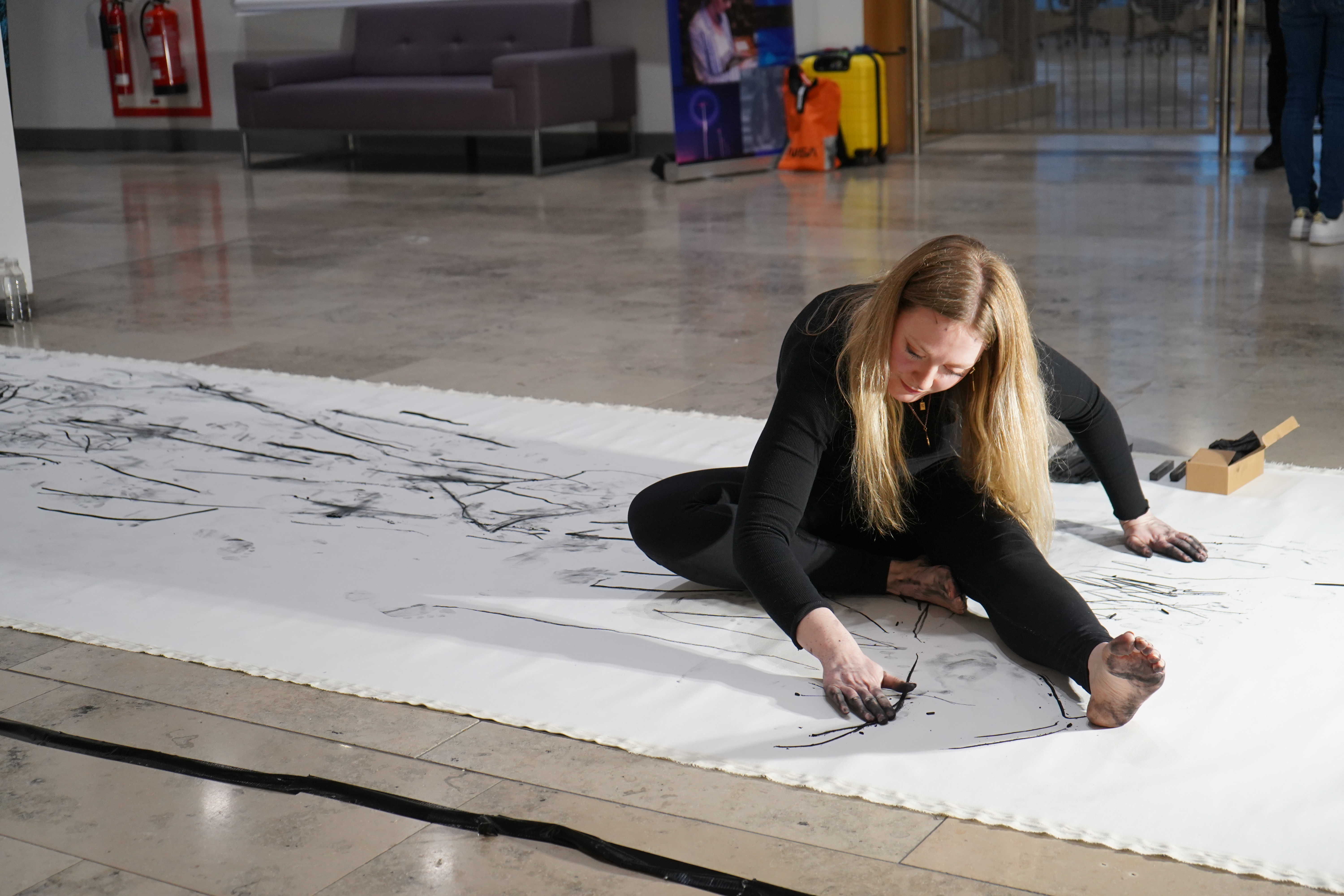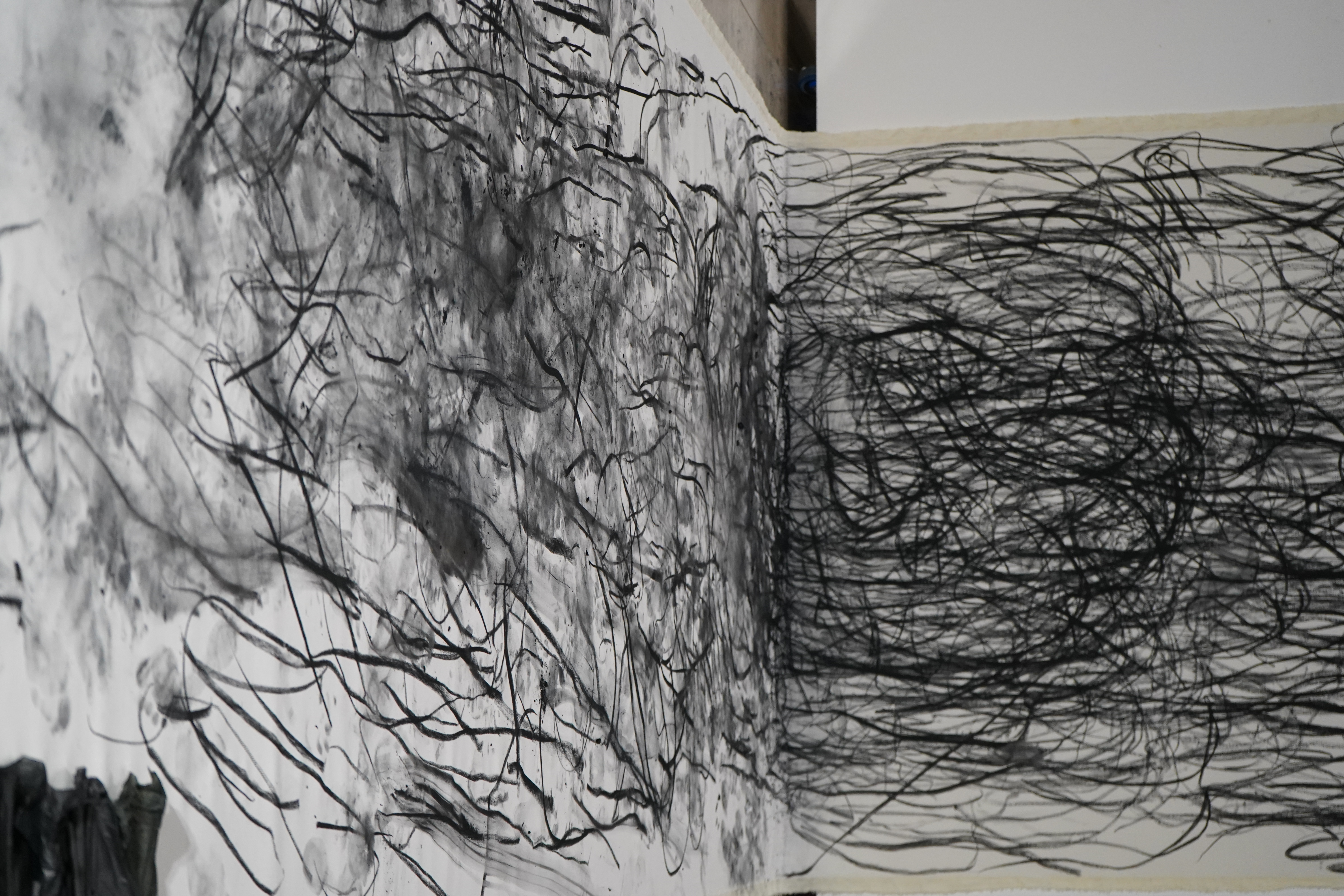 Images c/o Dr Sandra Johnston.


fine thanks
Opening 2nd February 2023- Late Night Art.

Flax Project Space, Belfast Group exhibition

2nd - 12th February 2023

Hattie Godfrey, Charys Wilson, Husk Bennett & Katharine Paisley.

' Join us at Flax Project Space for 'Fine Thanks', opening between 6.00-9.00pm on Thursday 2nd February as part of Belfast's Late-Night Art. Opening hours: 12-4pm Thursday, Friday, and Saturday until 11th February. On behalf of the Flax Art Studios Emerging Artists (FASE) programme we present the third in our new six month program in the North Street Project Space. 'Fine Thanks' showcases a collaborative video artwork by four of the FASE HUB artists. Featuring a blend of internet clips, including animal videos, Gordon Ramsay's Kitchen Nightmares, and renditions of Beethoven, 'Fine Thanks' invites you to step into the simultaneous comfort and chaos of living online. Somewhat surreal, somewhat stupid, what emerges is a dizzying digital collage. '

Time
Flax Project Space, Belfast
Group exhibition.


19th - 28th January 2023





'On behalf of the Flax Art Studios Emerging Artists (FASE) programme we present the second in our new six month program in the North Street Project Space. TIME featuring work by FASE artists Charlie Beare, Katharine Paisley, David Younglove, Zoe Meeks, Stephanie Tanney, John Connolly and Hattie Godfrey. Curated by Jennifer Alexander

TIME marks the start of the new year from the FASE HUB artists and we will have a list of events to follow.'

'And you'll', photograph, audio and text, February 2023.
This piece, is the beginning of a body of work exploring grief, rural communities and small family farms. It signifies a large change within my practice as its the first time I've worked through a personal experience within my work.